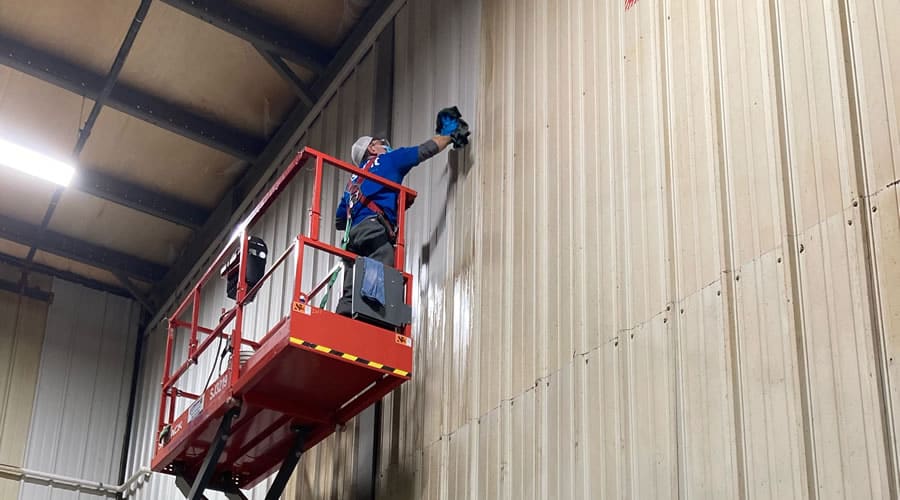 Wall washing and high dusting is required on many commercial and industrial buildings throughout Winnipeg and is important for both aesthetic and practical reasons. Customers, employees, owners and investors will notice the difference when these hard to reach areas are cleaned. Removing pollutants and dust from these surfaces improve the overall environment and also protect the surface from further wear and tear.
Insight Service Solutions Inc is a commercial exterior cleaning company serving the Winnipeg, MB area.  We specialize in wall washing, high dusting and cleaning those hard to reach areas.
We use a variety of equipment including scaffolding, ladders, scissor lifts, articulating lifts and rope access to reach the area being cleaned. Wall cleaning will often require the use of chemicals to break down the grime and water to rinse it clean. When completing high dusting we use a variety of tools depending on the level  and type of cleaning required. For minor dusting we can perform this from the ground and for more detailed or dirtier jobs we use vacuums, brushes and rags to wipe the surface clean.
Wall washing and high dusting: Warehouses, Industrial, manufacturing facilities, museums, government buildings, gymnasiums, exposed structures, and more.