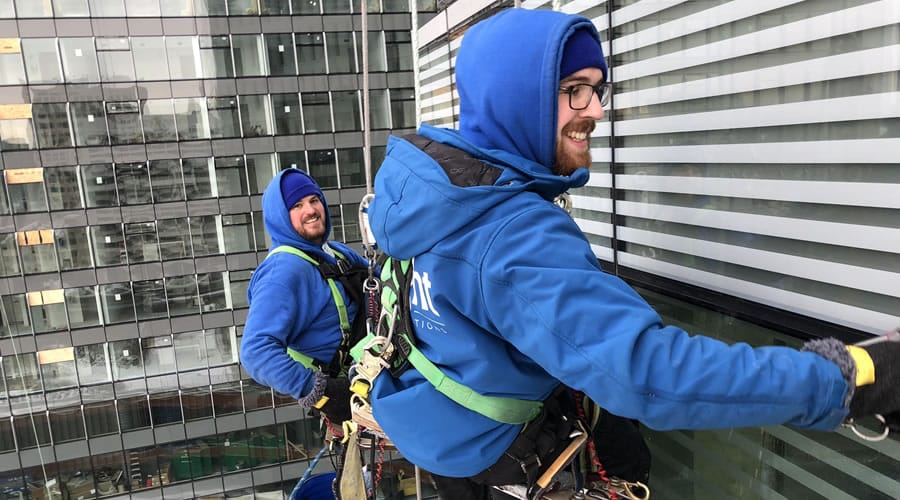 Do you have a building or structure that is difficult to access? Rope access is sometimes the only viable option to access an area that requires cleaning, maintenance, inspection and repairs.
Insight Service Solutions Inc is a professional commercial exterior cleaning and maintenance company serving Winnipeg and the rest of Manitoba.  Our SPRAT trained professional rope technicians are experienced, knowledgeable and ready to take on the most challenging rope access work.
Rope access is also known as industrial climbing due to the fact that technicians are often climbing the rope and moving laterally to reach difficult areas. Our Technicians are certified under SPRAT (Society of Professional Rope Access Technicians) which requires us to stay within stringent guidelines to ensure safe and effective techniques are used when performing work.
One of the benefits to our technicians being SPRAT certified is that we are often able to work on buildings that otherwise could not be cleaned or maintained due to accessibility issues.