Commercial High-Rise & Low-Rise Window Cleaning In Winnipeg Manitoba
If You're In Winnipeg Searching For "Window Cleaners Near Me" We Can Help!
Insight Service Solutions Inc is a commercial window cleaning company based out of Winnipeg and serving clients throughout Manitoba.  We specialize in cleaning the windows on all types of commercial, municipal, and government buildings including high-rise buildings, low-rise buildings, and large difficult to access structures.  Our knowledgeable and experienced crews offer a very unique set of skills that have allowed us to position ourselves as one of the premier window cleaning companies willing to take on the most challenging projects.
High rise buildings are a testament to modern engineering and their towering presence is an impressive addition to any city skyline.  While they are marvels of engineering their exterior surfaces are not very easy to clean!  With hundreds of windows and most of them many stories up from the ground, keeping the windows clean and clear is no task for the faint of heart.  It takes special knowledge, expertise, safety precautions, and to be quite honest, a special kind of adventurous person willing to do this type of work.
Low Rise Buildings are anything under 6 stories in height.  While they don't pose the same logistical challenge as cleaning the windows on a high-rise structure, they can still have challenging architecture that makes them difficult to keep clean.  Using equipment like boom-lifts, water-fed poles, and commercial ladders, we're able to safely and efficiently clean the windows and exteriors of any size and shape of low-rise structure.
Our Industry Certifications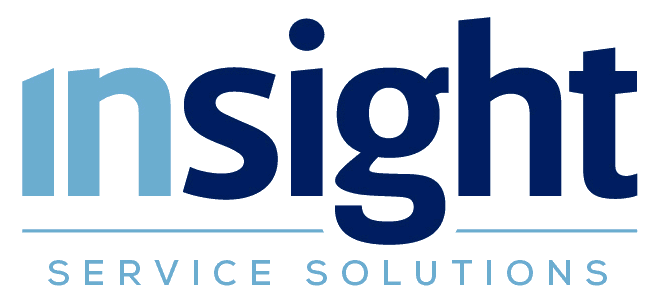 The safety of our staff is paramount and we are COR certified and our staff are trained in fall protection and fall prevention measures as well as the safe operation of our equipment.  Our team are experts in difficult rope work and we also operate several bosuns chairs and swing stages allowing us to handle the most difficult window cleaning situations that many other companies won't even attempt.
The Insight Difference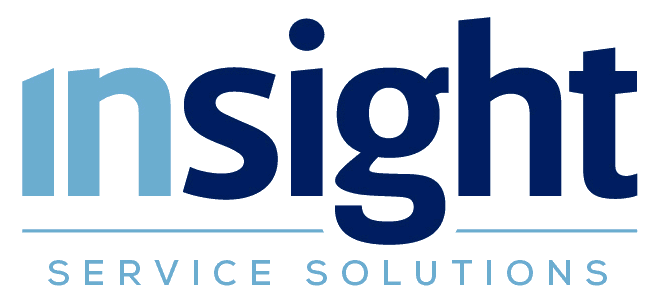 We are one of Manitoba's premier commercial window cleaning companies.  Our impeccable safety record, our cost effective exterior cleaning solutions, and our amazing, knowledgeable team are what sets us apart.
Safety is the most important part of the window cleaning process.  It's one thing to clean windows from the ground but it's an entirely different game cleaning windows on a building that is several stories high.  We take safety seriously and it's a cornerstone of our team training and core philosophy.
We always aim to provide our customers with the most cost effective window cleaning services.  Through efficiency and the use of modern equipment we're able to clean the most difficult and challenging windows in less time than many of our competitors.  We will always provide the most value.
We are excellent communicators and will keep your tenants and your management team informed of our progress and the state of your window cleaning project at every step.  Our team is courteous, friendly approachable, and we take extra effort to respect the privacy of tenants and building occupants.
We are not happy with our work until you're 100% satisified with our work.  Our team is very detail oriented and thorough when cleaning your windows.  If you're not happy with any aspect of your window cleaning just let us know right away and we'll take the time to make it right for you quickly.
How We Clean Commercial Windows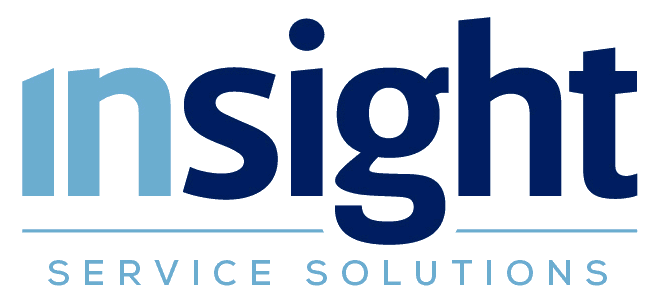 We have various methods and equipment at our disposal to clean the windows on challenging architecture.  Whether you have a large high-rise, a low-rise, or a difficult to access structure we'll be able to help.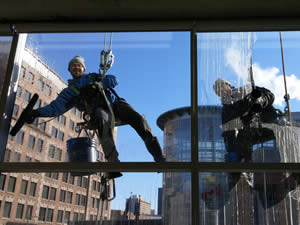 Using ropes, bosuns chairs, and swing stages we're able to clean the windows on the tallest buildings in Winnipeg, Manitoba.  If you have a high-rise, this is generally the safest method.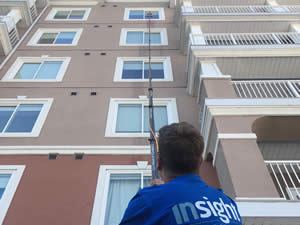 Water-fed poles work very well for cleaning exterior windows on buildings that are under 80 feet in height.  It's cost effective, protects your landscaping, and your windows will still look amazing.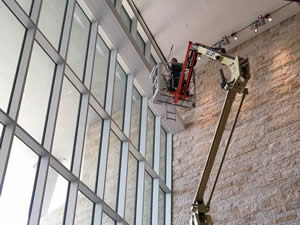 Boom lifts provide a very safe way for our team to clean windows up to 135 feet in height.  They are great for difficult to access architecture where rope work might not be possible.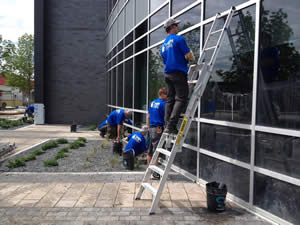 We can reach up to 40 feet in height with our commercial grade ladders.  They are a very cost effective solution to clean the windows on up to 3 story buildings.
What Drives The Cost Of Your Window Cleaning?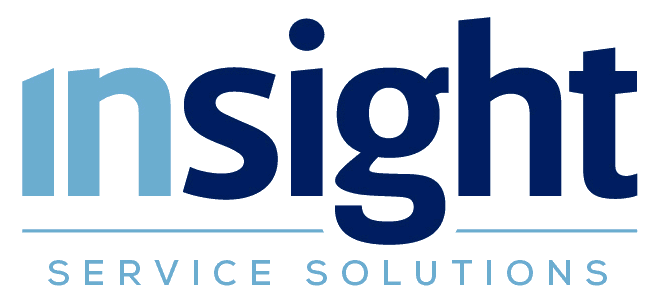 What's It Cost To Clean Your Commercial Windows?  Well, that's a difficult question to answer without knowing more about your building and about the scope of work.  The size and height of the building, the amount of windows, the methods we'll need to use, the amount of man-power required, and more.  All of these variables contribute to the price of cleaning your windows.  This will hopefully explain the cost variables a little better.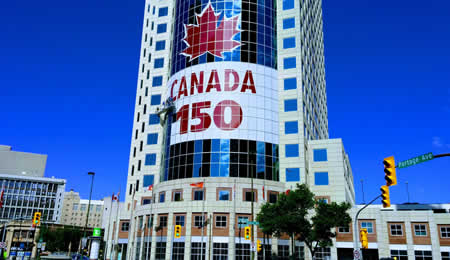 High-Rise Buildings
High-rise buildings increase the cost of your window cleaning because it requires more specialized equipment, more stringent safety precautions, they take longer, require more experienced employees, and it's dangerous work.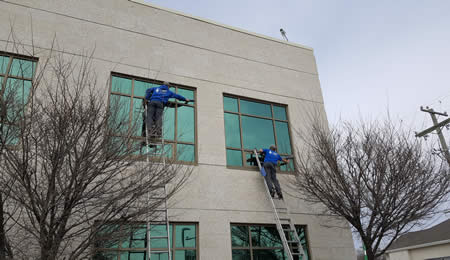 Low-Rise Buildings
Low-rise buildings are obviously much easier for us to access, they tend to be smaller and have less windows.  If we can reach your windows from the ground it will reduce the overall cost of window cleaning for your building.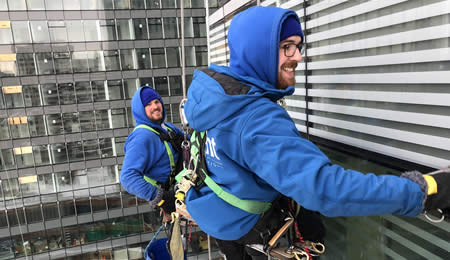 Safety Precautions
Safety is absolutely the most important aspect for any of our window cleaning projects.  We always go over and above to protect our team and your property.  We will never take shortcuts and our pricing will always reflect that commitment.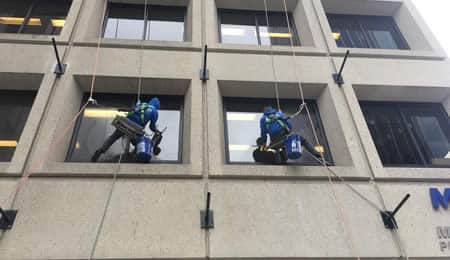 Equipment
Depending on the size, height, and complexity of the project we have a variety of specialized equipment that can be used to clean your windows.  The specific equipment we're using can affect the cost of your window cleaning.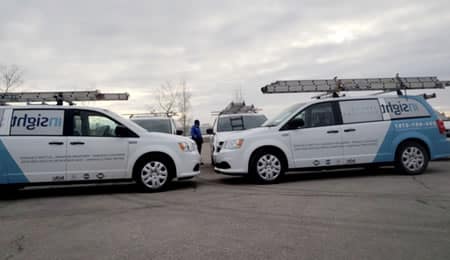 Transportation
We pride ourselves on being the most reliable window cleaning team in Manitoba.  Our employees have access to new, well-maintained, and reliable company vehicles with a professional and branded appearance.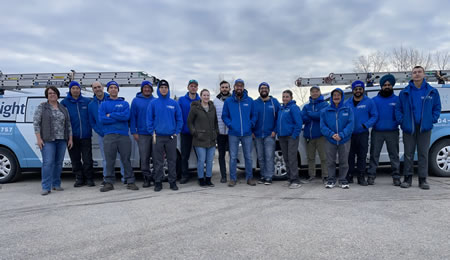 Our Team
We wouldn't be the best if it wasn't for our amazing team of talented and experienced individuals.  They undergo rigorous safety training and they are the best at what they do.  We treat our team like family and pay our employees fairly.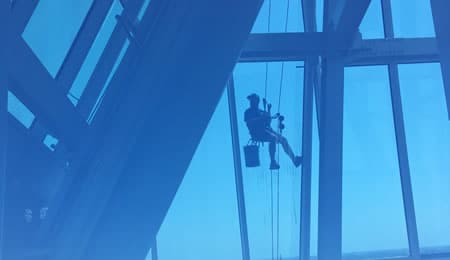 Insurance
High risk work like window cleaning requires expensive and comprehensive insurance policies to ensure our employees and the properties we work on are sufficiently protected.  We carry ample insurance coverage.
Certifications
We maintain several industry and safety certifications so our team is always at the top of their game.  Our team is the best at what they do and one of the reasons they are so good is because we continually invest in their skills.
You've Probably Already Seen Our Work!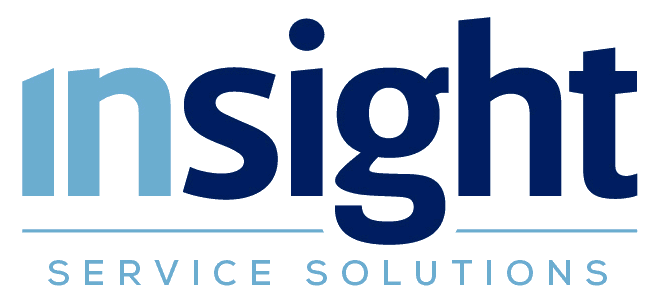 We've cleaned thousands of windows for some of the most well known companies throughout Manitoba.
All
Restaurants
Property Maintenance
Hotels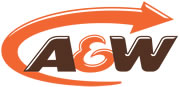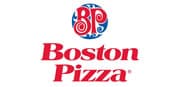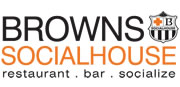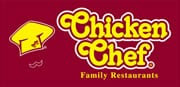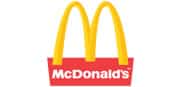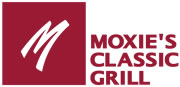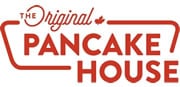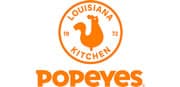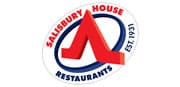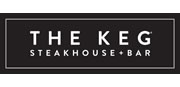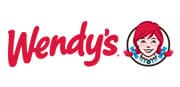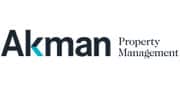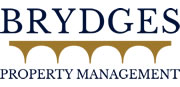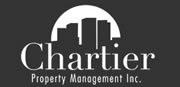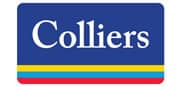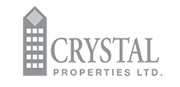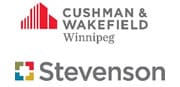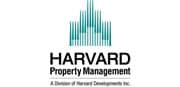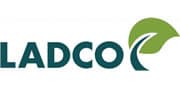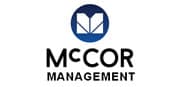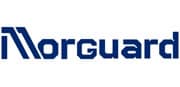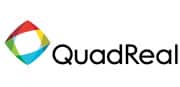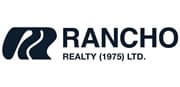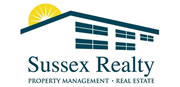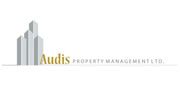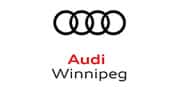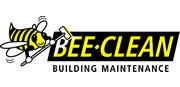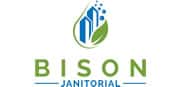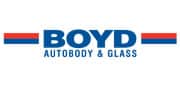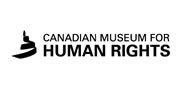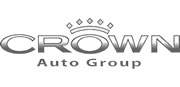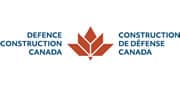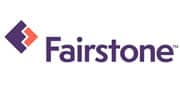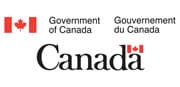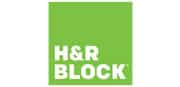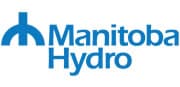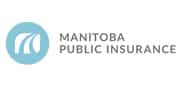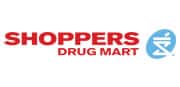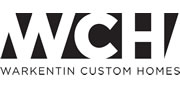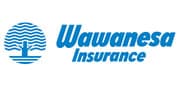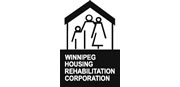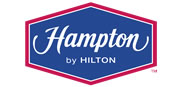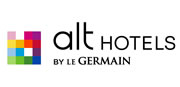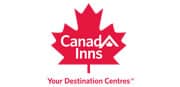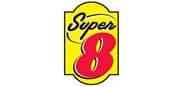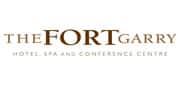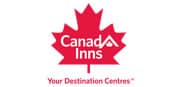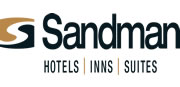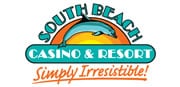 Choosing The Right Window Cleaning Company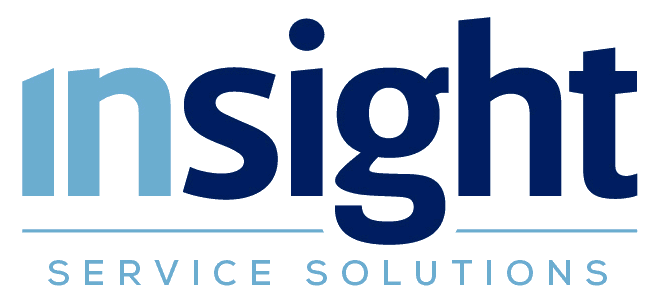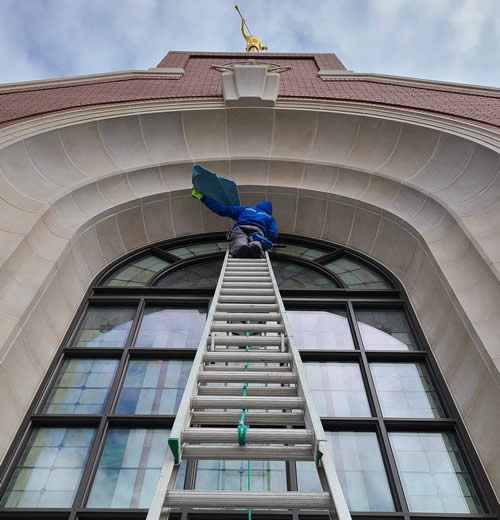 You Want Beautiful, Clear Windows...?
There are many window cleaning contractors you could choose from throughout Winnipeg, Manitoba to clean the windows on your commercial building.  They range from small one man show type businesses to larger companies that only care about being the cheapest price.
What sets us apart is that we not only take every measure to give you a great price, we will not cut corners on safety or quality.  Finding a contractor you can trust to safely, reliably, and affordably clean your windows is what is important to you.
You want a team that's going to show up, listen to your requests, provide professional recommendations, not disrupt your business activity, and leave your building looking better than when we arrived.
You're not just hiring window cleaners.  You're hiring a professional team to improve the look and appearance of your building.  It's an important distinction.
What Should You Consider?
It can be overwhelming trying to figure out who to hire to clean your windows.  To make things easier when trying to determine who the right company for your project is, start with these questions.
Do they specialize in cleaning windows?  If yes, how long have they been in business?
Do they have great reviews from other commercial building owners or managers who've hired them to clean their windows?
Do they offer any type of satisfaction guarantee or after sales service if there is ever a problem?
Do they own and operate the right equipment for your particular building?  Are their staff properly trained and certified in the operation of that equipment?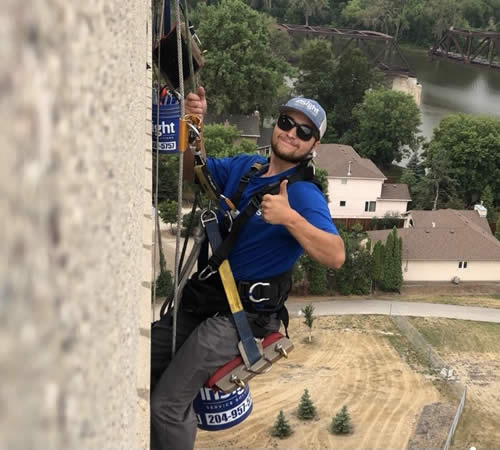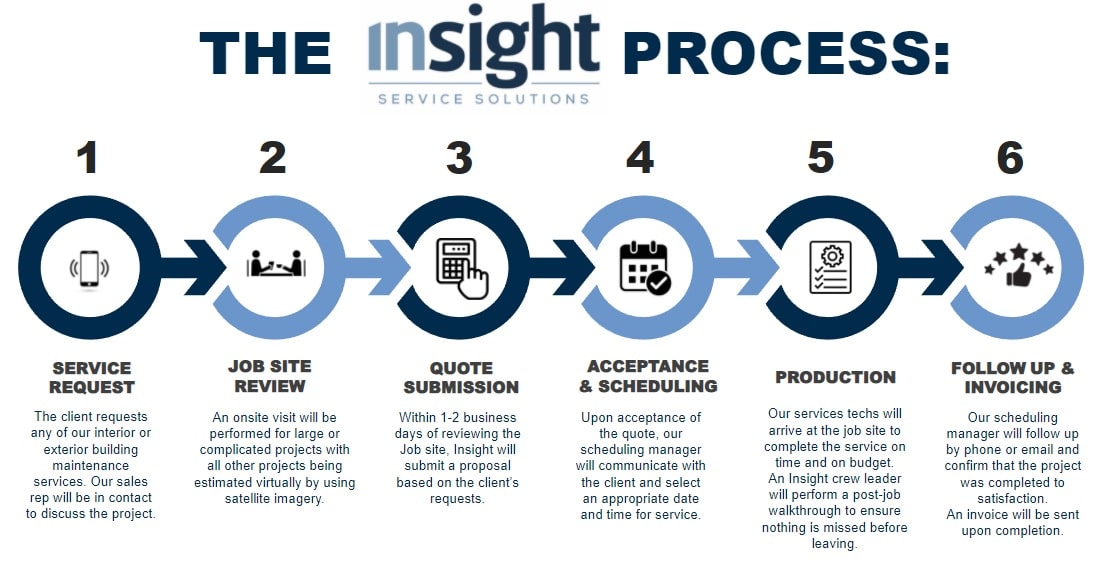 The Insight Process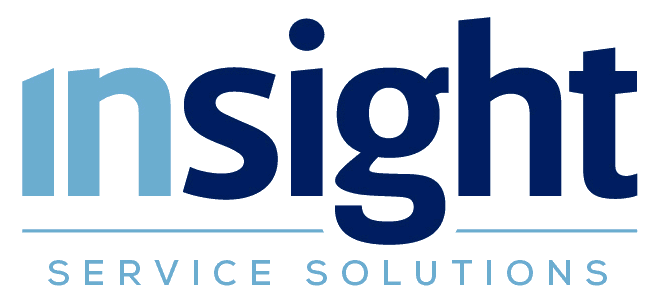 Service Request

The client requests any of our interior or exterior building maintenance services.  Our sales rep will be in contact to discuss your project.

Job Site Review

An onsite visit will be performed for large or complicated projects with all other projects being estimated virtually by using satellite imagery.

Quote Submission

Within 1-2 business days of reviewing the job site, Insight will submit a proposal based on the client's requests.

Acceptance & Scheduling

Upon acceptance of the quote, our scheduling manager will communicate with the client and select an appropriate date and time for service.

Production

Our service techs will arrive at the job site to complete the service on time and on budget.  an Insight crew leader will perform a post-job walkthrough to ensure nothing is missed before leaving.

Follow Up & Invoicing

Our scheduling manager will follow up by phone or email and confirm that the project was completed to satisfaction.  An invoice will be sent upon completion.
Request Your Window Cleaning Quote
Fill Out The Details Below For An Accurate Quote
Still Have Some Questions?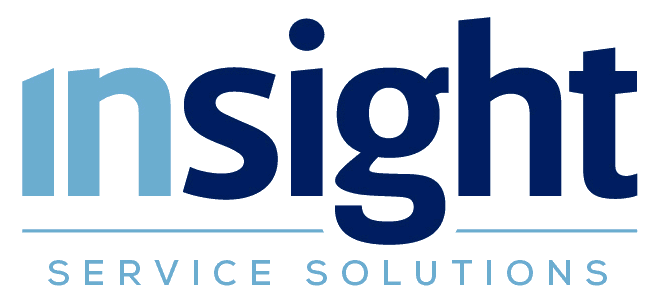 See If They're Answered Here...
It depends on the type of your building, it's location, and your tolerance for dirty windows.  We can setup a schedule that works for you and keeps your building looking fantastic.  For our high-rise clients once or twice a year is usually sufficient.  If you operate a busy storefront in a high visibility area you may want the windows cleaned every month.  We can make recommendations on cleaning intervals based on your building and your specific needs.
It's impossible to answer that question over the Internet without actually viewing your building and listening to your specific needs.  While there are several factors that determine the overall scope of work and cost, we aim to always be affordable and provide our clients with the most value.
Yes!  If you'd like both sides of the windows cleaned then we can arrange that.  In cases where access might be a problem (condo's or residential structures) you might opt to have the tenants clean the interior and that's OK with us too.
Yes!  Our cleaning products are safe and biodegradable.  They won't cause harm to landscaping, your building, people, or pets.
Yes, absolutely it can depending on the severity of the weather.  If we're in the middle of a blizzard, intense wind, or driving rain, it is not safe for our team to complete your project.  Weather can occasionally delay our work but we will be quick to communicate and reschedule if this should happen.
Yes!  If you manage a condo, apartment complex, townhome or other type of strata with tenants, we can certainly notify them prior to commencing work.  We have pre-written notices our staff can distribute or post up in lobbies and common areas to notify your tenants of the day and time of our arrival.
Yes we can! Some of our customers like a more affordable wash that consists of a quick wipe of the frames where other clients are looking for a detailed cleaning of the frames. We have several options from power washing the exterior to clean the frames to washing and buffing them by hand.
Yes, absolutely.  If you have solar panels on the top of your building we can safely clean them for you.
Yes! Absolutely.  We can clean those difficult to reach skylights from the inside and outside.  We can use boom lifts or ladders to access skylights and clean them for you.