Gutter Cleaning Services In Winnipeg Manitoba
Searching For "Gutter Cleaning Near Me" We Can Help!
Your gutters play an important role in the health and maintenance of your home or building.  They channel water run-off from your roof into your downspouts and then into your drainage system.  This keeps the water away from spilling over onto your entrance, flooding your foundation, and from pooling up around your property.  If your gutters aren't cleaned regularly they will eventually clog with leaves, sticks, and other organic debris and can cause problems like roof leaks, contribute to ice dams, pooling water in your landscaping, water overflowing out of the gutters and more.
Insight Service Solutions Inc is a exterior cleaning company serving the Winnipeg, MB area.  We specialize in cleaning gutters for both residential and commercial clients.  If you have difficult to reach gutter systems or a complex roofline we have the equipment and experienced team to clean out the most challenging gutter systems on small to large buildings, single story or even several stories high.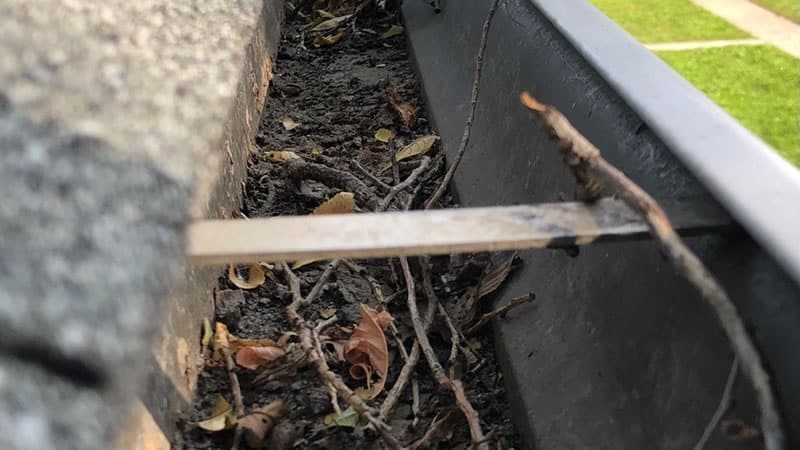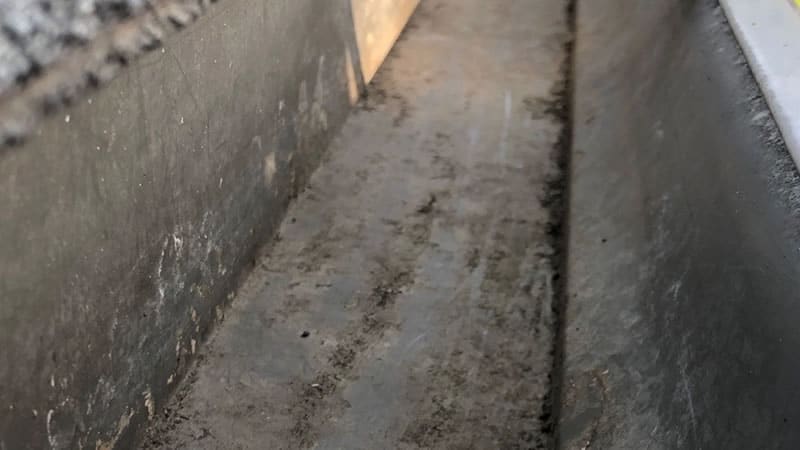 Gutter Washing Services in Winnipeg MB
Cleaning the inside of your gutters from all the organic debris is important but what about the exterior of your gutters?  When your gutters haven't been cleaned or get backed up, they will get "tiger striping" down the face of the gutter from the dirty water that is constantly running out of the gutter.  This water eventually dries, leaving those tell-tale dirty streaks on your gutter faces.
Left unchecked the gutter will very look dirty and begin to attract other organic growth such as algae, mold or moss which can make the gutter look even worse.
This is a common problem with white or light colored gutters and on homes or buildings that have lots of trees surrounding them.  This is where gutter washing comes into play.  Using a pressure washer, or by hand we can scrub and wash the exterior surfaces of your gutters so they look shiny and new again.
Gutter washing involves cleaning both the inside and outside of your gutters and restoring them to an almost like new condition.  Not only will your gutters be able to function and channel water away from your home at their full capacity but they'll look great and accent your roof with a nice clean line.
Cleaning Winnipeg Gutters Safely
Cleaning the gutters on a home or commercial building is one of those jobs that often gets put off and before you know it the rain is falling and you'd wish you'd tackled it sooner.  Maybe you don't have a large enough ladder? maybe your roof is too slippery or dangerous? maybe you can't reach the 2nd story of your home or building?  If you don't have the right equipment, or you just need someone to maintain your property, then you need our help!
Why Choose Insight Service Solutions Inc For Your Gutter Cleaning Needs?
We understand you have many choices in the Winnipeg area when it comes to choosing a company to clean your gutters.  When you choose to hire Insight Service Solutions Inc you're partnering with a locally owned, family-run business who appreciates the commitment you're making to improve your property.
We are sufficiently insured for both residential and commercial projects, we have professional grade equipment to clean out gutters at any height and we always arrive happy and with a friendly attitude.  You can count on us to carefully and safely clean your gutters without creating a mess.
If you'd like to schedule an quote for your gutter cleaning project please give us a call at (204) 957-5757 or fill out our online contact form and we'll get right back to you.
How To Prepare Your Home For Gutter Cleaning
Here are some steps you can take to prepare your home for a gutter cleaning:
#1.  Clear the Area: Move items like outdoor furniture, toys, and grills away from the immediate area around your house. This is to ensure there's clear access to the gutters and to prevent any objects from being damaged or getting dirty by any falling debris.
#2.  Inform Your Neighbors: If you live very close to your neighbors, let them know that you've hired us to clean your gutters. This way, they won't be surprised by the noise or that we're on your property.
#3.  Inspect the Gutters: If possible, do a preliminary inspection of your gutters. Look for obvious signs of damage such as holes, sagging sections, or missing or damaged downspouts. Please let us know of any prior damage ahead of time, or plan to make the necessary repairs.  We do not offer gutter repair services.
#4.  Secure Pets: If you have any pets that usually roam the yard, make sure they're secured safely inside the house or a secure area.
Our Industry Certifications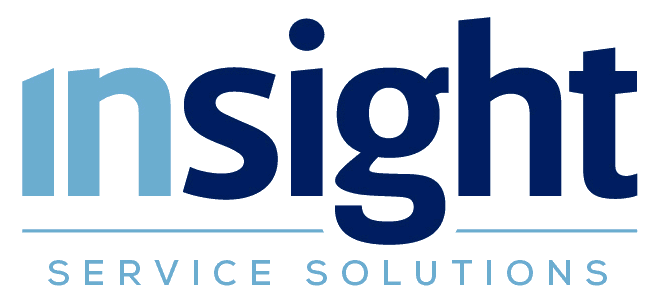 The safety of our staff is paramount and we are COR certified and our staff are trained in fall protection and fall prevention measures as well as the safe operation of our equipment.  Our team are experts at safely cleaning gutters on multi-story homes and buildings.  Let us do the dangerous work so you don't have to worry.
The Insight Difference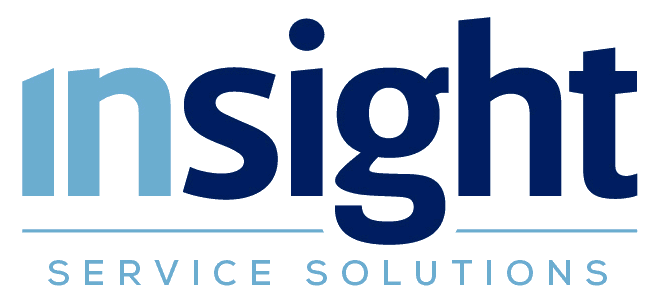 We are one of Winnipeg's premier gutter cleaning companies.  Our impeccable safety record, our cost effective exterior cleaning solutions, and our amazing, knowledgeable team are what sets us apart.
Safety is the most important part of the gutter cleaning process.  It's one thing to clean gutters from the ground but it's an entirely different game cleaning gutters on a building that is several stories high.  We take safety seriously and it's a cornerstone of our team training and core philosophy.
We always aim to provide our customers with the most cost effective gutter cleaning services.  Through efficiency and the use of modern equipment we're able to clean the most difficult and challenging gutters in less time than many of our competitors.  We will always provide the most value.
We are excellent communicators and will keep your tenants and your management team informed of our progress and the state of your gutter cleaning project at every step.  Our team is courteous, friendly, approachable, and we take extra effort to respect your privacy and leave no trace behind.
We are not happy with our work until you're 100% satisfied with our work.  Our team is very detail oriented and thorough when cleaning your gutters.  If you're not happy with any aspect of your gutter cleaning just let us know right away and we'll take the time to make it right for you quickly.
Choosing The Right Gutter Cleaning Company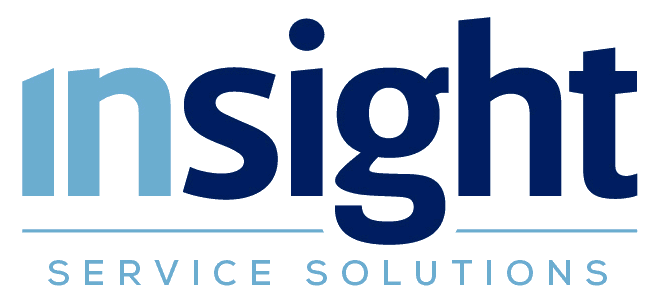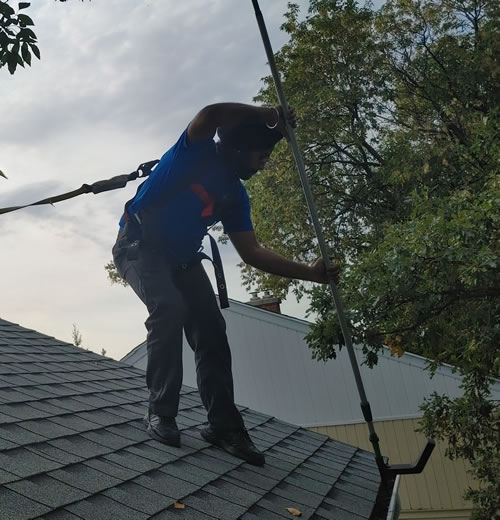 You Want Safe, Reliable, Affordable Gutter Cleaning...?
There are many gutter cleaning contractors you could choose from throughout Winnipeg, Manitoba to clean the gutters on your home or building.  They range from small one man show type businesses to larger companies that only care about being the cheapest price.
What sets us apart is that we not only take every measure to give you a great price, we will not cut corners on safety or quality.  Finding a contractor you can trust to safely, reliably, and affordably clean your gutters is what is important to you.
You want a team that's going to show up, listen to your requests, provide professional recommendations, not disrupt your daily activity or schedule, and leave your home looking much better than when we arrived.
You're not just hiring someone to clean your gutters.  You're hiring a professional team to provide preventative maintenance on your home or building.  It's an important distinction.
What Should You Consider?
It can be overwhelming trying to figure out who to hire to clean your gutters.  To make things easier when trying to determine who the right company for your project is, start with these questions.
Do they specialize in cleaning gutters? And do they have the right safety equipment and trained staff?  If yes, how long have they been in business?
Do they offer any type of satisfaction guarantee or after sales service if there is ever a problem?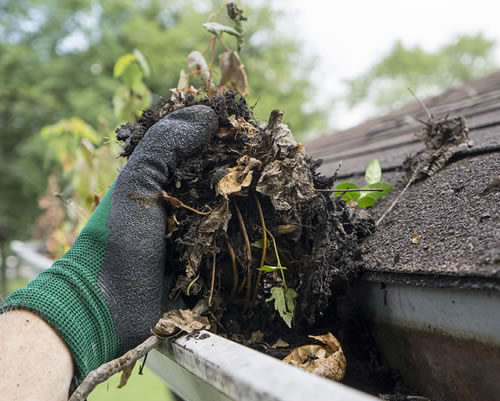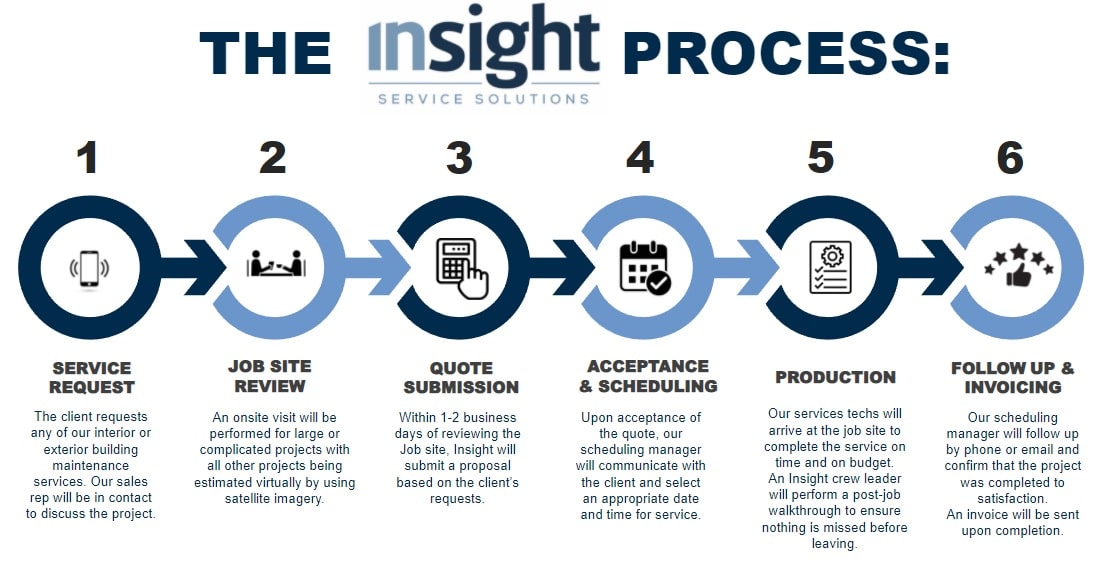 The Insight Process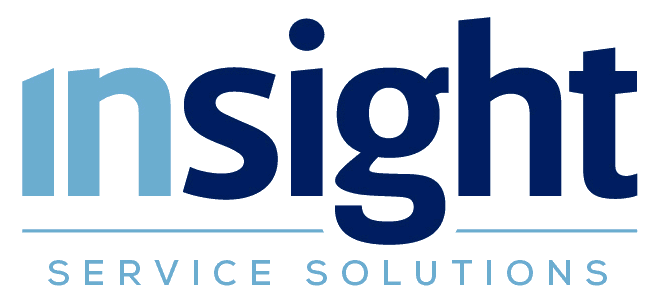 Service Request

The client requests any of our interior or exterior building maintenance services.  Our sales rep will be in contact to discuss your project.

Job Site Review

An onsite visit will be performed for large or complicated projects with all other projects being estimated virtually by using satellite imagery.

Quote Submission

Within 1-2 business days of reviewing the job site, Insight will submit a proposal based on the client's requests.

Acceptance & Scheduling

Upon acceptance of the quote, our scheduling manager will communicate with the client and select an appropriate date and time for service.

Production

Our service techs will arrive at the job site to complete the service on time and on budget.  an Insight crew leader will perform a post-job walkthrough to ensure nothing is missed before leaving.

Follow Up & Invoicing

Our scheduling manager will follow up by phone or email and confirm that the project was completed to satisfaction.  An invoice will be sent upon completion.
Request Your Gutter Cleaning Estimate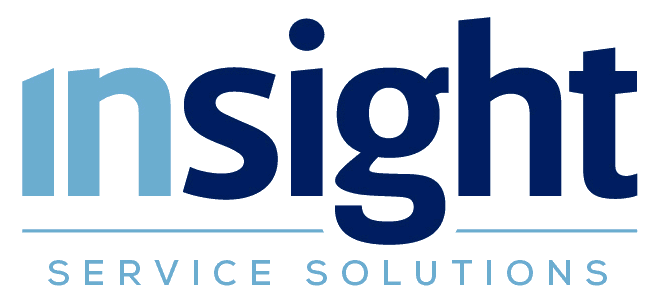 Still Have Some Questions?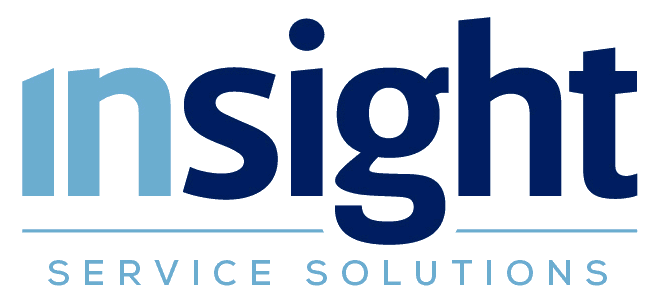 See If They're Answered Here...
Typically, gutters should be cleaned at least twice a year: once in the spring and once in the fall. If you have many trees near your house, you might need to clean your gutters more frequently.
Regular gutter cleaning is crucial to prevent water damage to your home. Blocked gutters can cause water to overflow, damaging your roof, walls, and foundation. It can also lead to basement flooding and soil erosion.
Yes, sure you can!  Many homeowners choose to clean their gutters themselves.  However, gutter cleaning can be a dangerous task if you're not comfortable on a ladder or if your home is multiple stories high. In these cases, it's recommended to hire professionals like Insight Service Solutions to clean your gutters for you.
Signs that your gutters may need cleaning include water overflowing from the gutters, no water coming out of the downspouts when it's raining, or visible plants growing from the debris in the gutters.
Regular cleaning is the best way to prevent clogs.  Gutter cleaning should be part of your regular home or building preventative maintenance schedule.