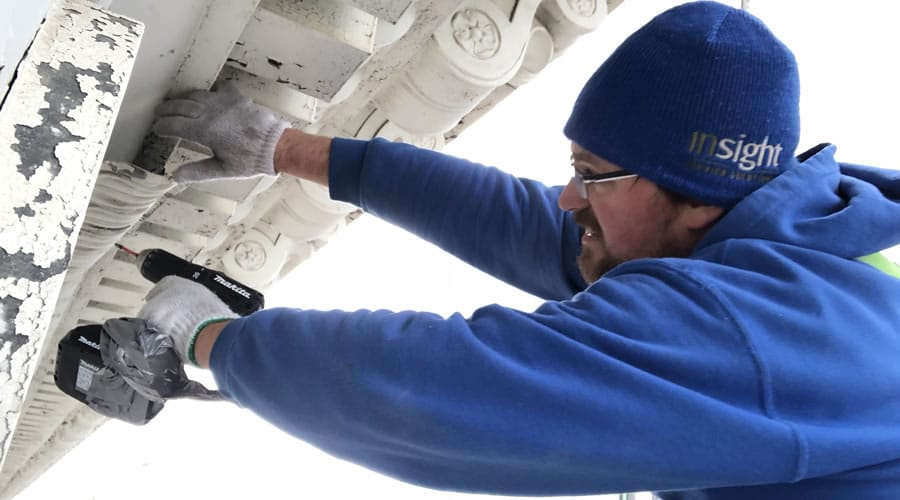 If the exterior of your high-rise building or complex architectural structure requires minor repair work, maintenance, or inspections, you need a crew with the right equipment, safety training, and experience working at heights.  We're glad you've found us because we're that crew!
Insight Service Solutions Inc is an exterior cleaning and building maintenance company based out of Winnipeg and serving all of Manitoba.  We can help with that minor repair or inspection by using rope access, boom-lifts, and swing stage scaffolding to access that troubled area.
Whether you need new trim around your windows, light fixtures or bulbs replaced, graffiti removed, vents cleaned or replaced, balconies repaired, signage repaired, or need your windows re-caulked, our experienced high-rise maintenance team will be able to help.