High Rise Window Cleaning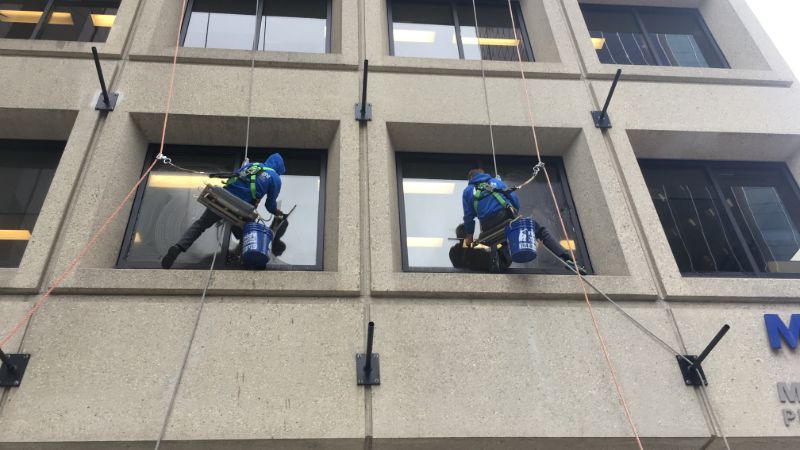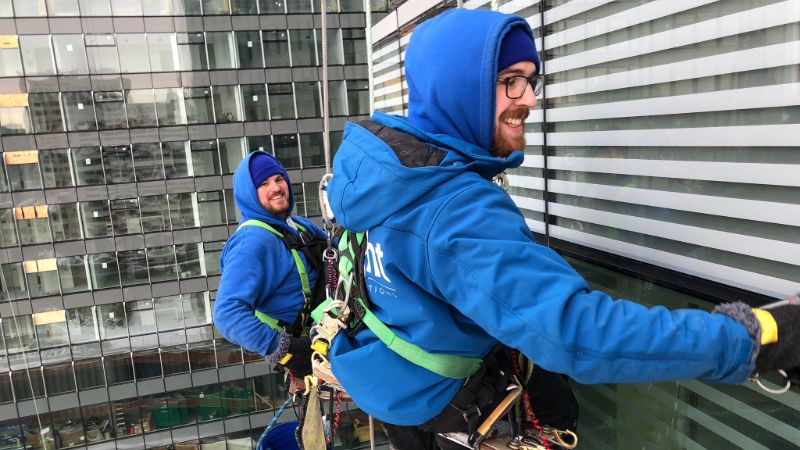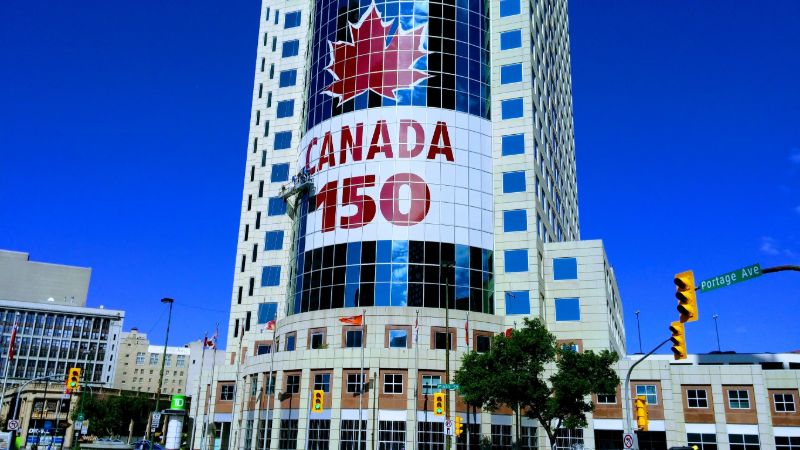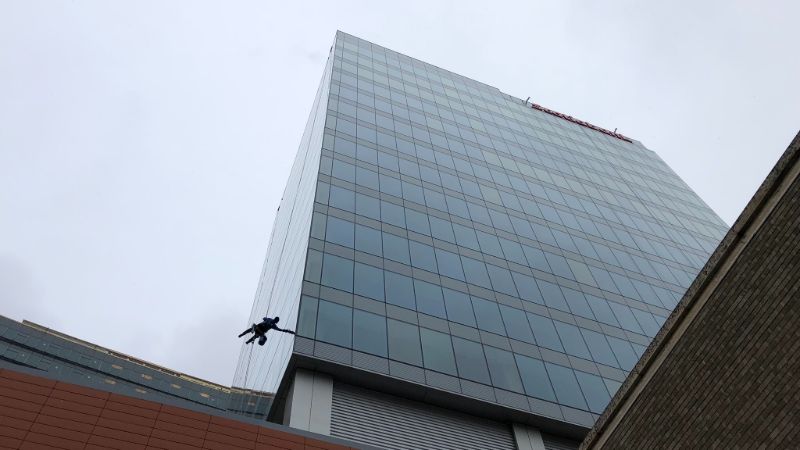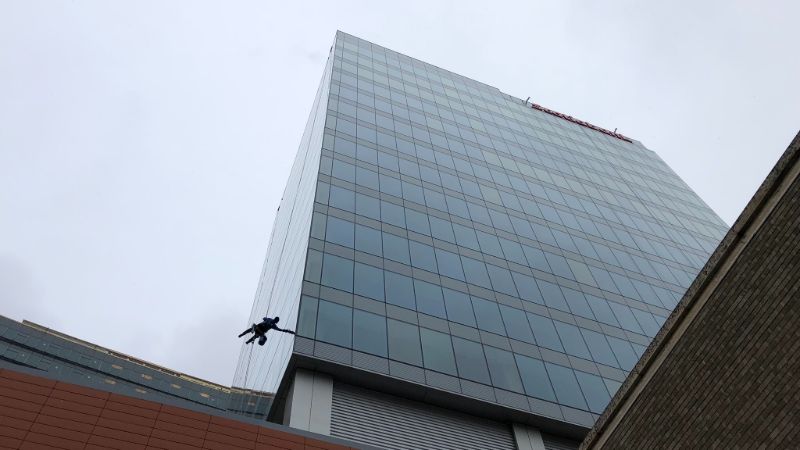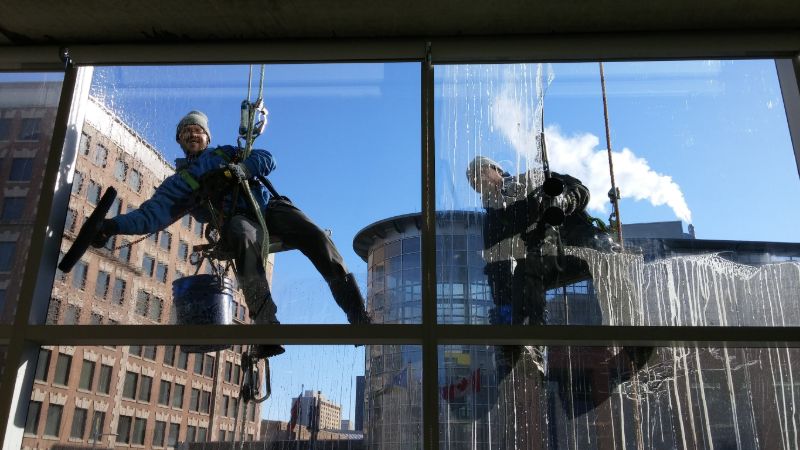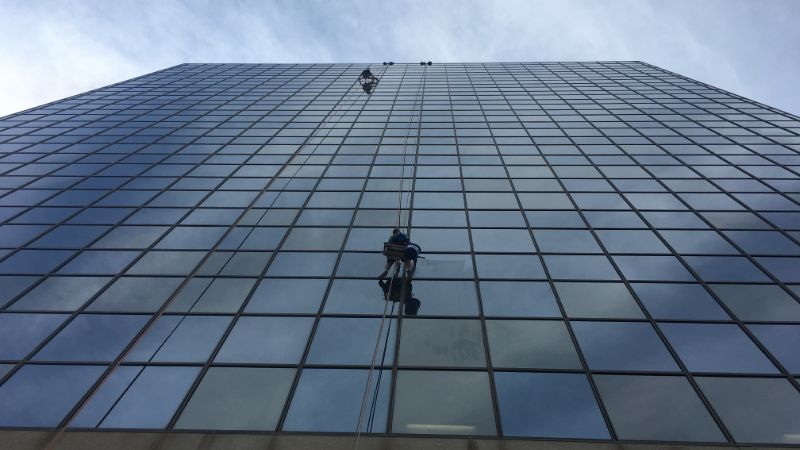 High rise buildings are a testament to modern engineering and their towering presence is an impressive addition to any city skyline.  While they are marvels of engineering their exterior surfaces are not very easy to clean!  With hundreds of windows and most of them many stories up from the ground, keeping the windows clean and clear is no task for the faint of heart.  It takes special knowledge, expertise, safety precautions, and to be quite honest, a special kind of adventurous person willing to do this type of work.
Insight Service Solutions Inc is a commercial window cleaning company based out of Winnipeg and serving all of Manitoba.  We specialize in cleaning the windows on high-rise buildings and large structures.  Our knowledgeable and experienced crews offer a very unique set of skills that have allowed us to position ourselves as one of the premier window cleaning companies willing to take on these challenging projects.
Our High-Rise Window Cleaning Capabilities:
The safety of our staff is paramount and we are COR certified and our staff are trained in fall protection and fall prevention measures as well as the safe operation of our equipment.  Our team are experts in difficult rope work and we also operate several bosuns chairs and swing stages allowing us to handle the most difficult window cleaning situations that many other companies won't even attempt.
We can provide you with a personalized cleaning plan based on your buildings size and access considerations.
Ladder work (up to 40 feet)
Boom lifts (up to 135 feet)
Rope work (for high rises and difficult access)
Bosuns chairs and swing stages (for high rises and difficult access)
Water-fed pole work (up to 80 feet)
We will consult with you on the safest and most effective way to access and clean your exterior windows depending on the height and size of your building.  Every building we clean is unique and requires a custom tailored safety and access plan so we can do our job to the best of our abilities.
Why Choose Insight Service Solutions To Keep The Windows Clean On Your High-Rise Building?
When you choose Insight Service Solutions, Inc. to keep your high rise building's windows clean you're partnering with a local leader in the window cleaning field.  The safety of our crews and the quality of our finished work are paramount to our high-rise cleaning crews.  Your windows will have never looked better.